August 22, 2017
Buckley Classique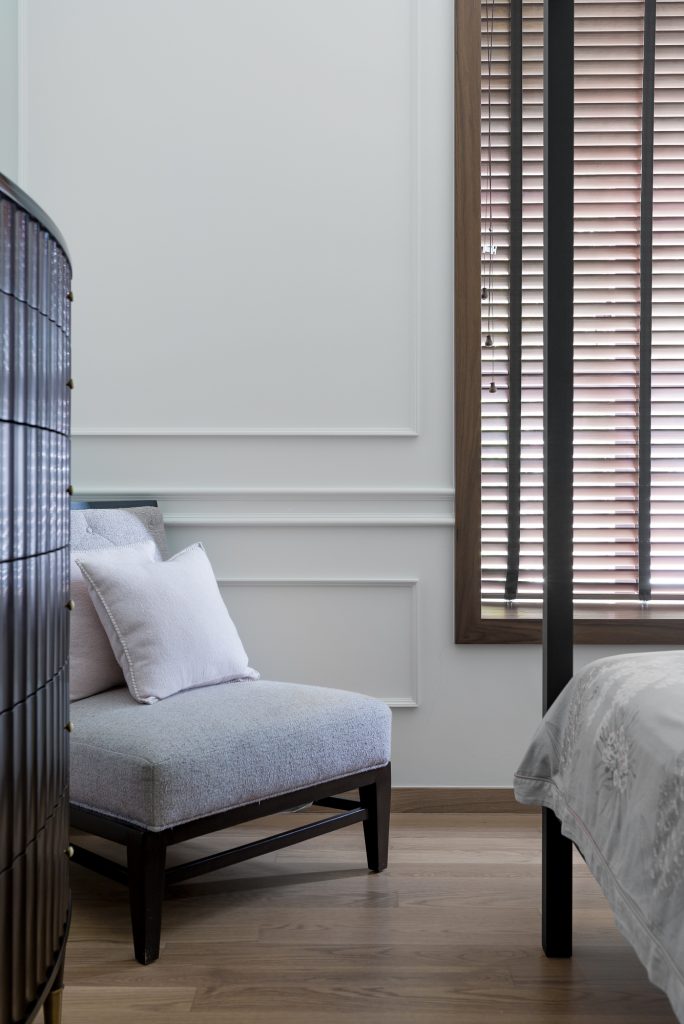 The concept behind this project was to create a space which was exquisite and bespoke but at the same time, retaining much of our minimalist style whilst incorporating the Indian Eurasian heritage and culture of the client.
The gorgeous designer furniture pieces in the living area is a showcase of the client's understanding and passion for beautiful works of art. Working with the constrained space, we created an open kitchen to enlarge the living room and moved both the dining area and the kitchen outside. Similarly, to make the corridor more spacious the bespoke brass gate was a commissioned piece that we designed to replace the pre-existing entrance area.
The bedroom is a special place for many and we always want to create an identity for the bedroom which is inline with the owner. In pursuing this idea we retained but simplified the timber molding on the walls and utilised the muted colours to create a bedroom that the client will want to return to every night.
The result is a home which is bespoke and special in every aspect, yet simple and minimal, keeping in line with our design philosophy.