July 5, 2018
Cavenagh House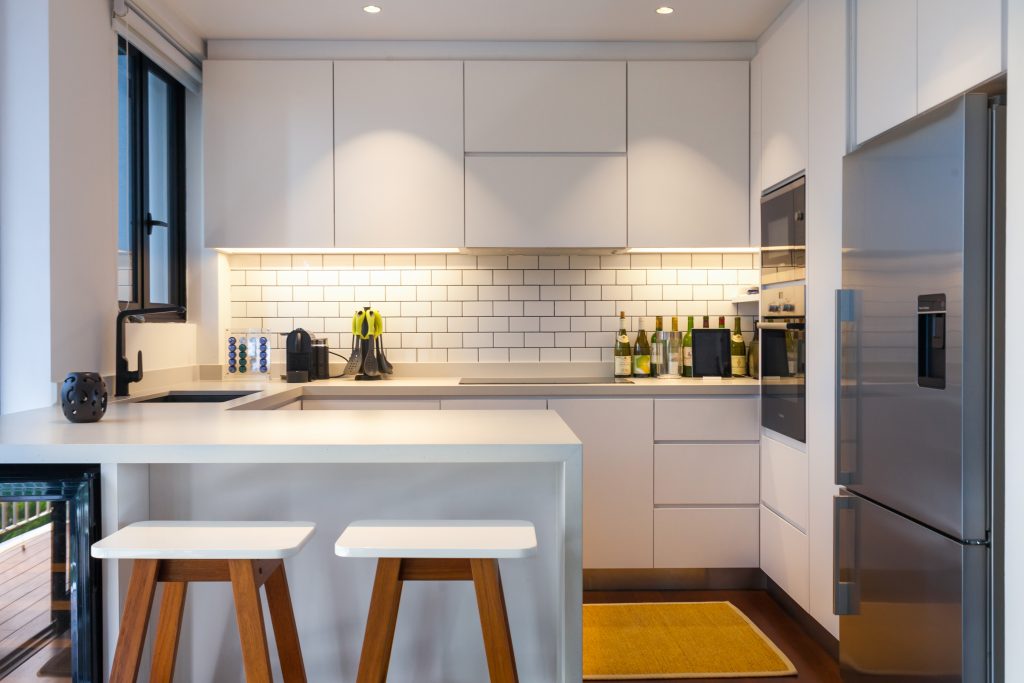 This apartment underwent major transformation as we utilised our space planning capabilities to create an additional room in the house at the request of our client. In doing so, many of the walls had to be taken away and recreated to distribute the floor area in the most optimal manner such that the rooms are the right size to create a spacious and comfortable living environment.
Some features of this project include a burmese teak flooring that lavish the entire apartment. We used long strips of burmese teak to bring out the detail and natural colour of the wood to create a beautiful and long-lasting floor that can last for generations to come. The white tiles of the bathroom walls and the warm lighting in the wooden cabinets create a cozy yet modern touch to the most intimate part of the house, making it feel welcoming and timeless.
The spacious open kitchen has cabinetry that almost feels invisible with the only indication of its presence being the lines that demarcate the doors panels, the result being a cabinet with plentiful volume to store all kinds of cooking equipment but still remaining clean and undisturbed, minimising the look of that typical messy kitchen. Effortless flowing lines that extend into the dining area make the kitchen and the dining area feel like one unit which creates a wonderful dining experience.