August 22, 2017
Foresque Residences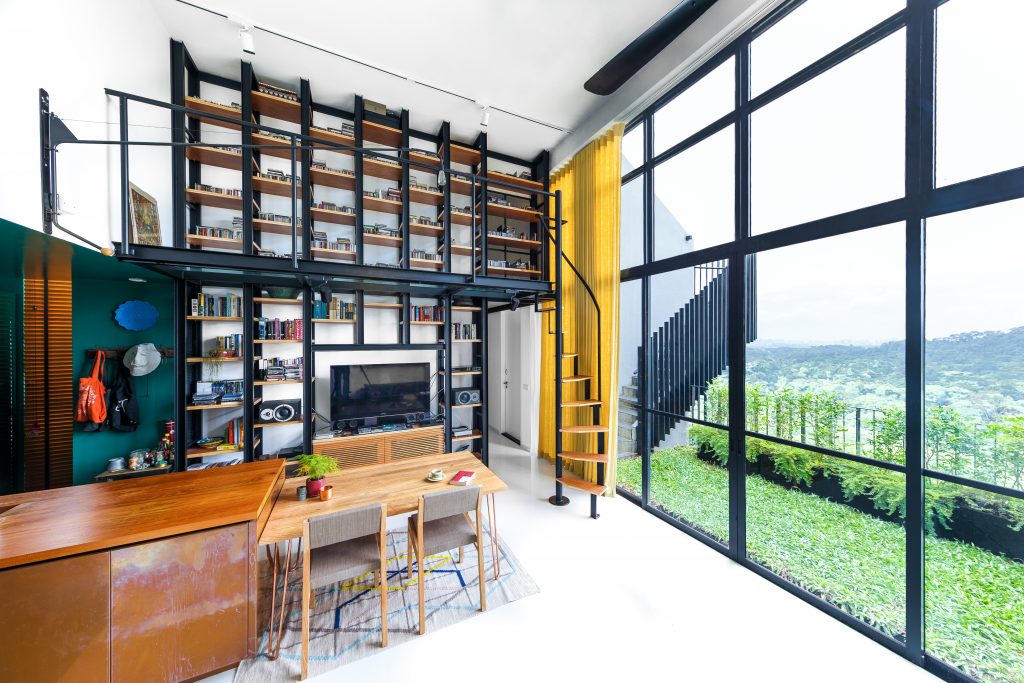 A beautiful penthouse nestled in the hills of Bukit Timah with a spectacular view of the natural beauty of Singapore. We wanted to incorporate the beauty of nature into certain aspects within our design and thus we conceptualised a house with natural organic design features almost making the house one with nature.

In keeping with the theme of nature, we planted grass on the balcony where the owners can grow their herbs and teak doors are used throughout the home. Harnessing the client's preference for gorgeous bold colours, we reflected that preference in the aqua green kitchen and the stunning muted green curtains. The copper cladded island contrasts with the bolder colours but also brings forth a rustic personality.
The full height shelving units and the built loft structures were built as a statement piece, emphasising the height of the home and serving a functional purpose at the same time thereby incorporating our design philosophy of functional minimalist industrial design. As the rooms were not large, we carefully selected a low iron mirror which is extremely clear and makes the room feel much larger, creating an elevated level of comfort for the owners.
The end result is a warm and cozy home with fully functional design pieces that suit and correspond with the client's wishes.