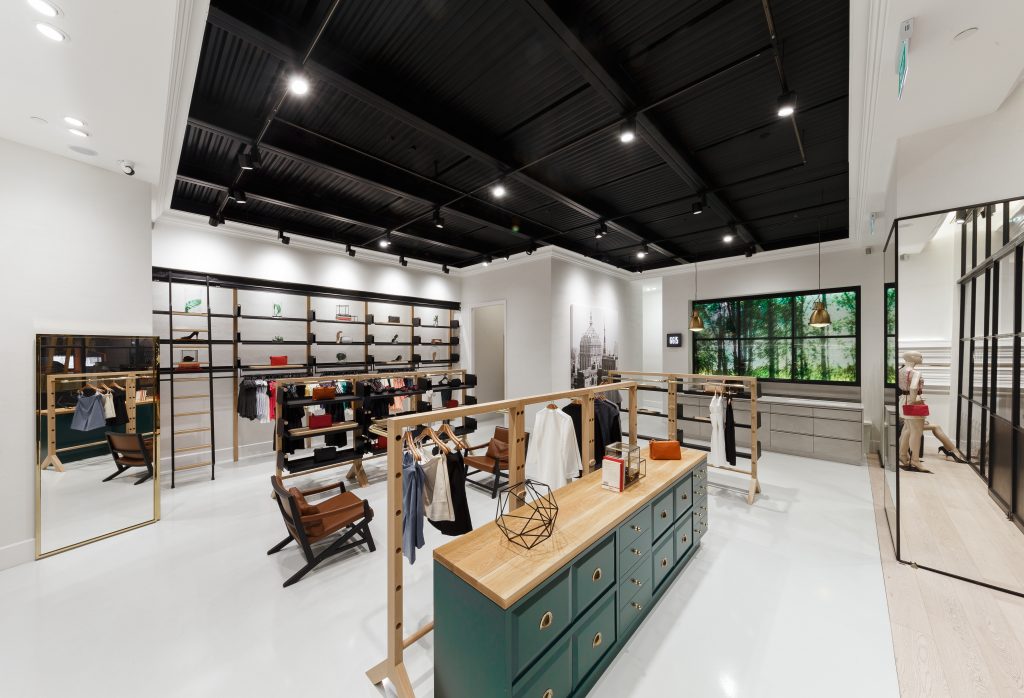 When one of our long time clients approached us to turn a retail space into a unique statement that embodies their company culture and ideas, we were more than excited. The concept for this project is a refined industrial look with muted industrial features such that it is fit for a home environment.

We did a new take on the shelving unit to create a one of a kind bespoke piece. Instead of using a metal frame structure with wooden shelving panels, we used gorgeous wooden rods to create the supporting structure of the frame, paired with black powder coated steel for the shelf base. Similarly, the clothing racks are custom designed and handcrafted by a traditional joiner which allows for all the racks to be modular and screwless.
In keeping with the factory theme, the ceiling is clad with zinc roofing to create the impression that the shop is built into a repurposed warehouse. The floor is made of an extremely gorgeous high gloss epoxy that mimics a factory and reflects much of the light, creating a very spacious feel.