September 29, 2017
MMMM! at Chai Chee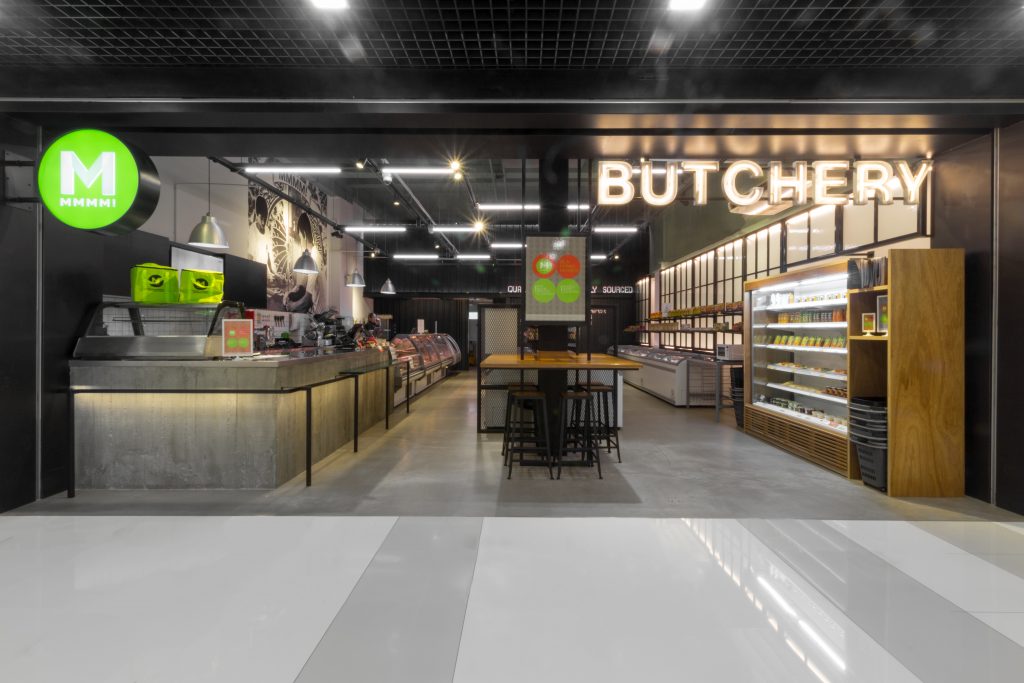 MMMM! is a fantastic butchery that has retail outlets islandwide. When they approached us to breathe life into their new flagship store at Vivo Business Park in Chai Chee, we gladly accepted the offer and began to set to work in designing what would be a gorgeous storefront for MMMM!
The initial idea and concept came about after we visited their head office in another industrial park on the other side of the island. A place surrounded by containers and concrete, we decided to create a connection between their flagship store and their head office by basing our design concept off an industrial theme aimed to emulate the head office with an added touch of coziness.
The resulting design is gorgeous. To emulate the warehouse environment we created an absolutely beautiful cast concrete counter area which is similar to the raw concrete that you would find in industrial parks. Additionally the one ton high beam and small panel windows add to the sense of industrialism without losing the refinement that is always found in our designs. Moreover, simple running lines flow throughout the design, creating a cohesive piece thus demonstrating our minimalist identity.
Also featured on Channel 5: