August 31, 2017
The Regalia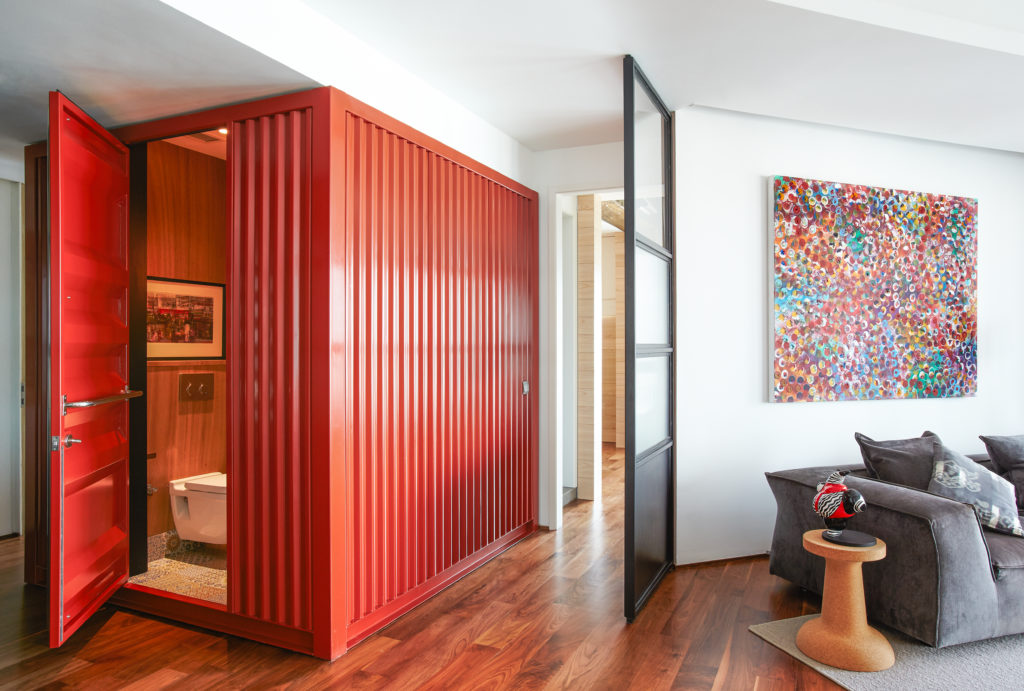 This project was and will always be a memorable project for us. When we received the design brief we instantly loved it: a 3000 sq ft space where we could project our design philosophy towards, their design brief aligned with our design philosophy. The clients were a newly married couple who got their house and wanted to make it into something special and unique for both themselves and their guests. We made it special.
The feature of this house is obvious the second you walk into the house. A giant red mock container powder room. Custom crafted by our metal workers, we designed and built this piece to be industrial and robust looking from the outside but absolutely luxurious on the inside. The vibrant red is attention catching at the minimum and will definitely blow away their guests.
To hide away the air conditioning vents, we replaced the conventional air conditioning units that are unsightly with ducted air vents that are neatly tucked away behind black metal grills just beneath the ceiling.
Both our signature black metal frames with glass and the exposed raw concrete beams and pillars, coated with a high gloss epoxy maintains the continuity of the industrial look that is part of our design philosophy; Contrasting with the solid walnut flooring, the combination gives the house a warm tone that makes it feel like home.
Also featured on: