August 31, 2017
Regency Park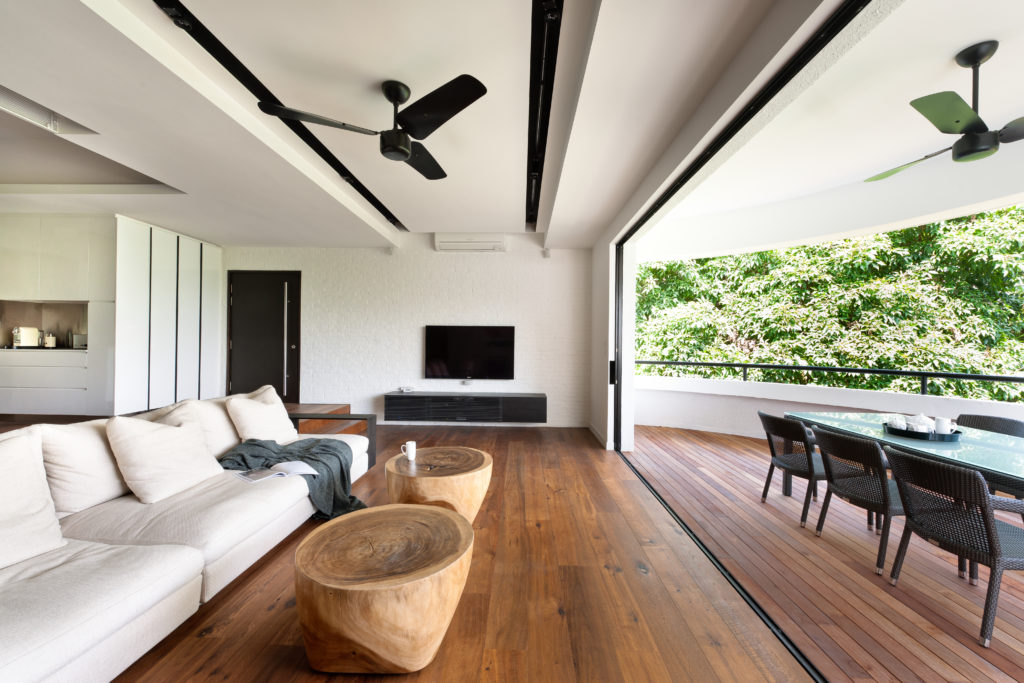 A home in the centre of Singapore surrounded by lush greenery. The owners of this house were previous clients of our firm and they contacted us again when they acquired a new house. All they wanted was a simple, modern and beautiful home. We liked that idea.
We incorporated elements of nature within our design and added some industrial elements. The flooring is solid engineer timber which is gorgeous and very fitting with the environment where the house is situated. Contrasting the flooring is the 4mm mild steel metal plates which were welded on site to form a shelving unit, the contrast between the dark steel and the natural floor, emphasizes the nature that surrounds the house whilst maintaining the industrial, minimalist design that we love here at PIU. One interesting design element is that all the fixed installations are "floating" off the ground, which creates very definite lines that are congruent throughout the house and maintains a certain continuity that is always very much desired.
Above the living room are recessed tracklights and antique fans that complement the colour scheme of the house by creating a monochrome-esque ceiling thus emphasizing the warmth of the flooring.
The large number of curves throughout the house is distinct and done with a purpose. The wide curved balcony in the front of the house is almost a feature in itself, one that we could not possibly neglect and thus we decided to introduce curves throughout the house to maintain the continuity and congruency of the lines.