August 22, 2017
Yong Siak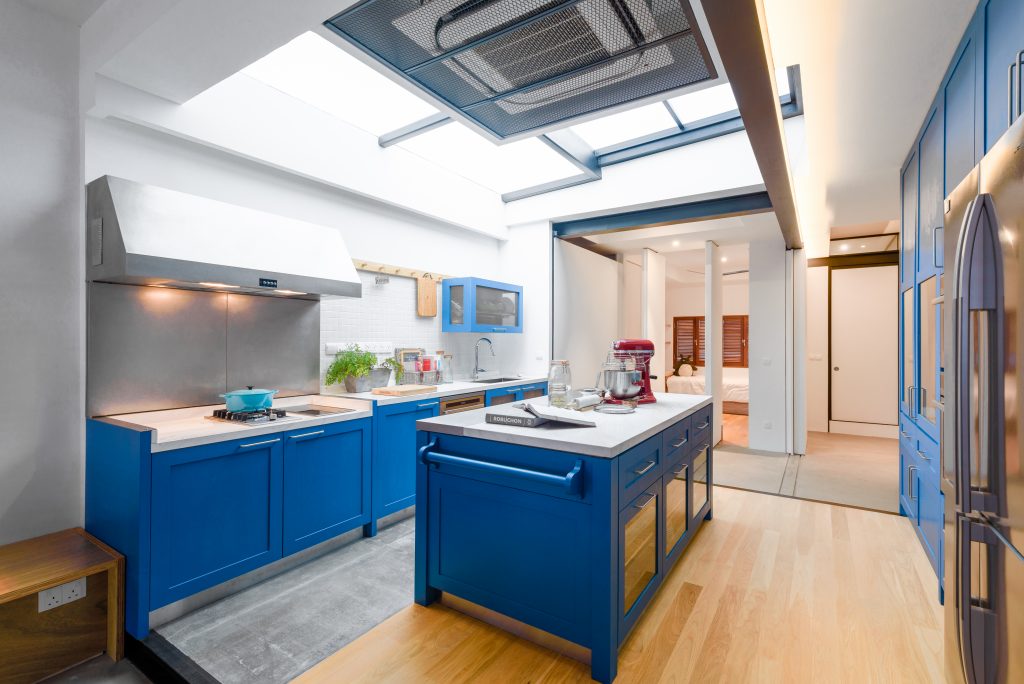 A wonderfully gorgeous home filled by bright colours which are emphasised by the beautifully textured self levelling concrete floor. Our design team turned the owners love for Greece and the mediterranean into inspirations for the project and it is reflected through the dominance of white and blue coupled with the varnished organic plywood creating an honest, warm and cozy feel.
The bright blue kitchen is both functional and beautiful as it maximizes the use of space in a slightly small apartment. The owners love to cook but at the same time, wish that the smell of cooking does not fill the house, as a solution, we installed a large ventilation hood as well as foldable doors to direct the smoke and upwards into the vent. The pocket door creates a little enclave for one of the owners to do her baking and to store the baking equipment when not in use, maintaining the simple but beautiful aesthetic.
There are several technically interesting functions that we built into the house. The black beam holds a sliding track that allows 4 inch thick panels to be slid out from behind the kitchen, creating an extra room for guests, with the thickness of the sliding panels isolating sound and making it feel like a permanent wall. It also holds the lighting strips, evenly lighting the house from the center.